Jewel Henderson-DeGerald
MRP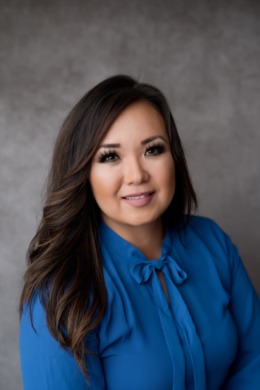 Creating Lifestyles One Home At A Time
Instead of looking for a house, let me help you find a home. If you are ready to sell, let me be your smart move.
Born and raised on the leeward side of Oahu, Jewel emanates and exudes the island lifestyle.  Growing up on the island, she is familiar and knowledgeable of the various communities and what they have to offer.  Whether working with kama'aina or those who are new to the island, Jewel will provide you with the insights you need to make an informed and confident decision in one of the most important transactions in your lifetime.
Jewel obtained a Master's Degree in Business Management and utilizes this knowledge to execute skills that provide smooth real estate transactions for her buyers and sellers.  Advocating for others has always been one of her top priorities.
Jewel has ten years' experience in designing and developing programs where she has a proven track record of meeting deadlines and surpassing goals. She has developed the ability to create meaningful relationships, build connections and bridge others to quintessential resources. Deadlines, project management, people skills and negotiation are just a few important areas that Jewel thrives at. Let her unleash these skills to achieve your goals!
Jewel currently lives in the second city of Kapolei, watching it grow into another metropolis on the island. When she isn't viewing homes or meeting clients Jewel is either spending time with her husband and two children exploring the island, crafting handmade items, or organizing and refreshing the décor in her home.
Her past experience and qualities such as attention to detail, being responsive, commitment to excellence, listening to her clients' needs and a passion for helping others makes her an ideal realtor to help you find or sell your home.
Contact Jewel today so she can help you with your real estate needs!