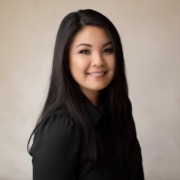 Born and raised on the island of O?ahu, Michel was determined to stay home to pursue her educational goals, serve her community and begin her career in counseling. She realized early on how special the island lifestyle and aloha spirit is to those that come here. It is with that spirit and that style which Michel serves her clients and helps them define their own island lifestyle.
Michel has a Bachelor's Degree in Human Services, Master's Degree in Counseling Psychology and 16+ years in the field of education. Her experience as a counselor and senior project manager allowed her the opportunity to develop strong relationships, consultation skills and an understanding of the unique business culture of Hawai?i. That knowledge, skill and experience has her well-equipped to help determine her client's needs, match them with the right homes and negotiate in their best interest. It is not uncommon for real estate transactions to go awry, but Michel is always ready to employ her skills to solve issues and to achieve the best results for her clients.
When Michel isn't shuttling her daughter to gymnastics practice and school events, she loves working on small Do-It-Yourself home projects or cooking up recipes she's pinned.
Michel's core values of integrity, innovation and commitment to excellence ensures that she remains effective in her practice. Taking care of her clients is her passion.
Call Michel today so that she can help lead you home. 
Testimonials
We WERE first time home buyers and Michel Arakaki was so awesome in walking us through the process. This woman truly deserves a medal for representing us through all the challenges that came with COVID. She never gave up on the search, helped us tailor our offers to be competitive, and always made time to answer all of our questions. Most of all Team MJ truly made us feel like family and even brought us cupcakes to the home inspection. Her work ethic, dedication, and devotion to see the job to completion is a testimony to how much she truly cares for her clients. Michel will be our forever real-estate agent!
R. Rios